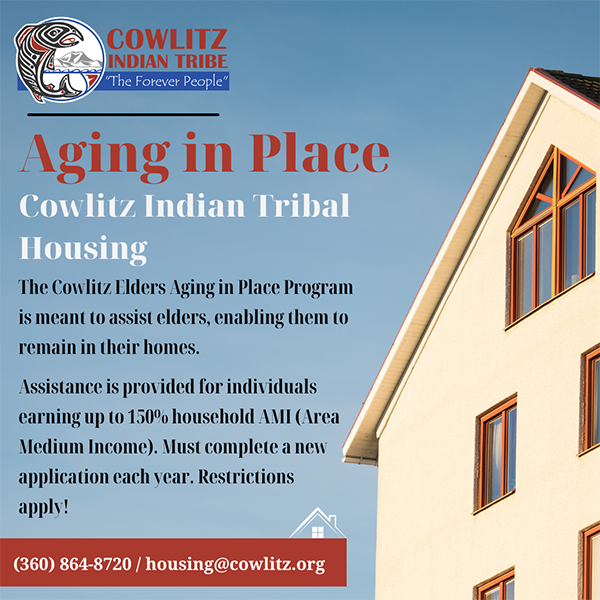 Apply now to the Aging in Place (AIP) program from the Cowlitz Indian Tribal Housing! This program is designed to assist Tribal Elders aged 62 and over who want to remain in their homes rather than move to Elder Living Facilities. It will provide up to $9,999 for repairs related to health and safety and $5000 in homeowner's insurance, property taxes and/or homeowner association fees OR renter's insurance if you are a renter. This year, AIP can also apply to elders who rent their homes!
Assistance is provided for individuals earning up to 150% household AMI (Area Medium Income). To be eligible, the Tribal Member must be a legal owner of the home or named on the rental lease. The application is required to be completed each year.
For additional information and application reach out to housing@cowlitz.org!