Departments
Cowlitz Tribal Gaming Commission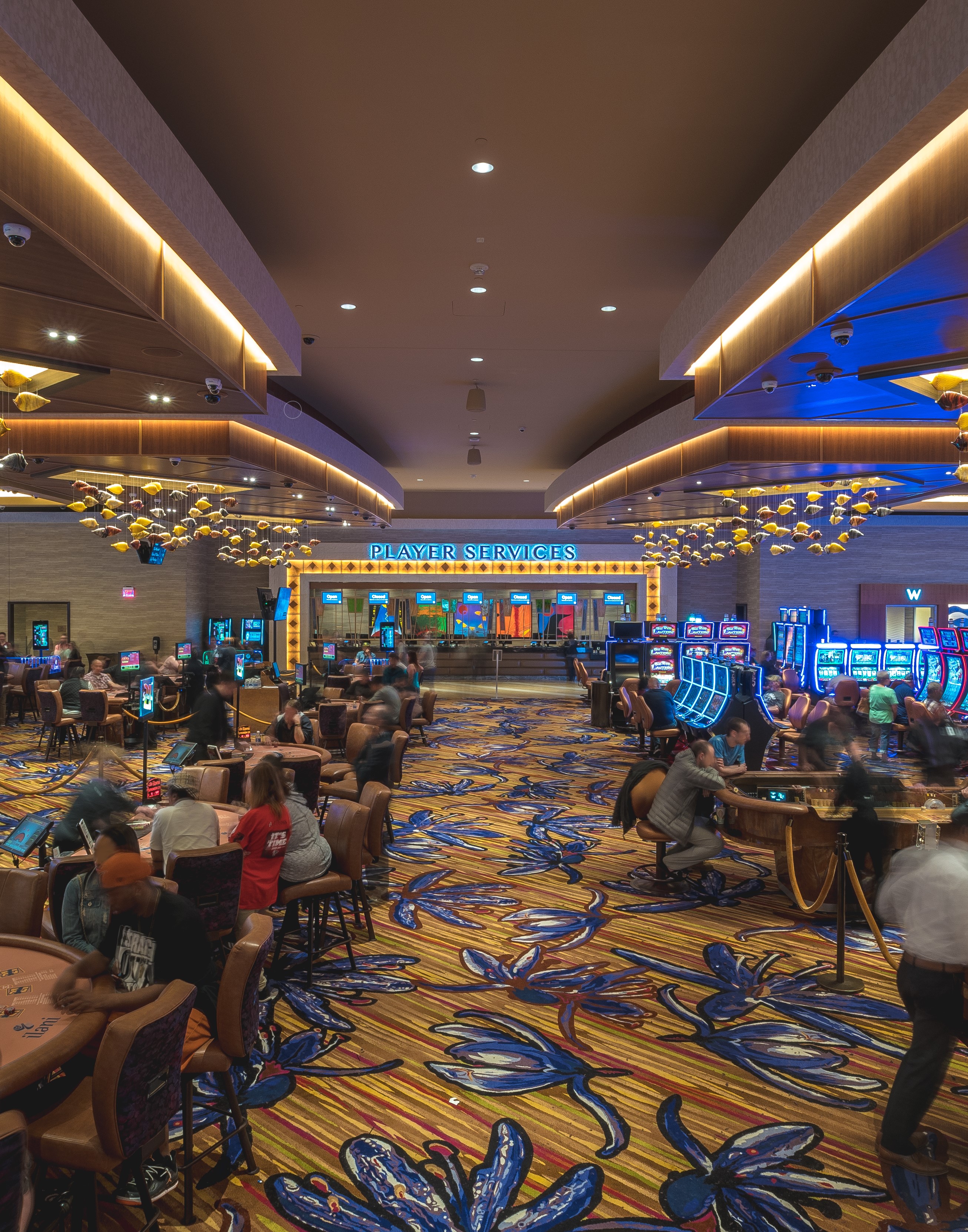 Mission/Vision:
Mission: To ensure that gaming conducted by the Cowlitz Tribe is honest and fair through strong and effective regulation and enforcement and to preserve and protect integrity, assets, and safety on the Cowlitz Indian Reservation.
Vision: To exercise Cowlitz tribal values and sovereignty, to achieve a healthy and prosperous community for all generations through strong and effective regulation and enforcement.
CTGC
The Cowlitz Tribal Gaming Commission (Commission) is the oversight board of the Tribal Gaming Agency (TGA). The Tribal Gaming Agency is the Commission's on-site, gaming regulatory body responsible for carrying out the duties of the Commission.
The duties of the Commission and its TGA staff include the following:
Conducts or causes background investigations to be conducted on, at a minimum, primary management official, key employees and service suppliers;
Reviews and approves all investigative work conducted;
Reports results of background investigations to the State and the NIGC as required by IGRA;
Obtains and processes fingerprints;
Make suitability determinations;
Issues gaming licenses to management officials and employees of the operation, and service suppliers consistent with the suitability determination;
Inspects, examines and monitors all gaming activities;
Ensures compliance with all Tribal, State, and Federal laws, rules, and regulations regarding Indian gaming;
Investigates any suspicion of wrong doing associated with any gaming activities;
Holds hearings on patron and/or employee complaints;
Promulgates and issues regulations necessary to comply with the NIGC's Minimum Internal Control Standards (MICS);
Promulgates and issues regulations on the levying of fees associated with gaming license applications;
Promulgate and issue regulations on the levying of fines and/or suspension or revocation of gaming licenses for violations of the gaming ordinance, or any other Tribal, Federal, or State, if applicable, gaming regulations;
Promulgate and issue licensing regulations.
Perform such other duties the Commission deems appropriate for the proper regulation of the Tribal gaming operation.
Services & Programs :
The Gaming Commission is the primary regulator for the gaming activities at the Tribe's casino. Duties include:
Administers gaming licenses
Regulates gaming activities and assesses compliance with regulation
Audits casino activities and compliance with internal controls
Administers public barrings
Conducts licensing, dispute resolution, and barring hearings
Monitors and investigates potential wrong doing associated with gaming activities
Our Locations
Ridgefield Office
1 Cowlitz Way, PO Box 489, Ridgefield WA 98642
Phone: (360) 887-6801
Hours: 24 hours
Monday-Friday, 8:00am to 4:00pm (business hours)
Contact Information:
tga@ctgc.cowlitz.org
Contact